A deep dive with me to guide you through the big leap of bringing your vision together. My unique mentoring process combines strategy, energetic alignment tools and step-by-step coaching to help you feel focused and confident as you execute your offerings or launch a new phase of your brand.
By creating a strong brand identity and cohesive visual presence, we work with our clients to co-create branding elements such as logos, brand guide and design features that can be used for marketing materials, social media, websites, and your digital content.
Align with your vision and create a strategy for elevating your brand and defining your audience. We'll have two bi-weekly calls to create a strategic plan and identify any blocks getting in the way of your goals. You will also get a visual map of your brand strategy to strengthen your vision and serve as a reference point for greater clarity.
Your website is a visual representation of who you are, and it also serves as an important tool for generating leads, automating your marketing and nurturing your audience. We believe visual brand elements coupled with strong copywriting and UX design are essential for elevating your web presence and growing your brand.
Choosing the right emotional tone for images makes all the difference in your advertising campaigns, social media feed and website. In our image curation process we collect the most appropriate and effective stock photos based on your brand identity guidelines or design brief. We look for references to the brand's tone and voice, match corresponding copy, and color correct images when necessary.
Our Instagram Essentials Package is custom designed just for your business, with 12 unique templates that align with your vision and speak to your clients in an authentic, powerful way. They're available in Canva or Photoshop, and can be edited and reused as many times you want.
A strong brand starts with questions. Through our discovery process we dive deep into understanding your industry, audience, value proposition and key insights. We believe every business has a magical approach and an impactful story, which must be elevated to set your business apart.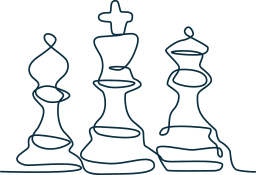 Ideas are worth much more when they translate into action. Our background in project management and strategic vision provide a step-by-step process for executing ideas with timelines, deliverables and measurable results.
Your story is powerful. We help brands create impactful narratives that reach their target audience through strong visuals, copywriting, video and a content strategy to identify key platforms.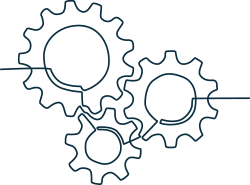 We turn ideas into action and see them through. Your results matter. We're invested in your success every step of the way.