"When we add your essence to the mix, that's the magic ingredient that makes the brand come alive."
Your brand is your introduction to the world and the way you continue to tell your story everyday. It should inspire you and make you proud.
It must be a compelling and authentic reflection of your vision, so that it can attract the right people to make it a reality.
This is why we start our process with a foundational deep-dive, understanding your story, motivation, and uniqueness – so that we can shed light on that special value you are creating in the world.
From our first conversation, we start to see your brand come to life – the colors, the lines, the weight of the font.
Everytime we work on a project, we start from a unique place and create something that will be born because of who you are.
We are painting your vision. Your essence is the magic ingredient.
Beyond a new logo or business card, this work leaves you rooted in a purpose – a vision of your place in the world.
When we work together, you'll have a partner who:
Lilian and her team were absolutely amazing to work with—so creative, professional and responsive. The project's deliverables were so well done - they have helped to make our organization look much more professional. I highly recommend them!
Pat
Georgia Symphony Orchestra
The Copper Portico was absolutely the perfect match for our project. They understood our mission and goals immediately, and the work delivered is GORGEOUS. They were super responsive to edits and suggestions, and also so knowledgeable and professional. I would recommend them to anyone!
Danielle
Book Harvest
The Copper Portico was a dream to work with! Our project had a few unique requirements, and they handled these extremely well. The team demonstrated early on and throughout the process that they wanted to "get it right." We're thrilled with the new logos and the brand manual, which have already been extremely helpful with the website rebuild we're doing. Thank you, Lilian!
Jordan
Common Threads
I'm genuinely excited to have you here. The Copper Portico is not just a business to me; it's a vision coming to life, a space where we can create, transform, and thrive together.
This vision isn't solely mine. It's been shaped, developed, and executed by an incredible team of individuals who stand behind me. They are the backbone of The Copper Portico; each contributing their unique talents and insights to what we deliver to you.  Thank you for letting us be part of your story; we can't wait to make great things happen, together.
I love that moment in the creative process when we know we have translated your vision into a physical representation that will make you proud. After 10+ years of helping entrepreneurs and world-renowned companies create dynamic visual brands, I have the pleasure of leading work that is rooted in authenticity, relationships, and one–of-a-kind aesthetics.
We are most proud of the trust our clients continue to place on us, and we've had the honor of being recognized with the Muse Award for Brand Identity, NYX Award for Logo Design, and Best Print Design by Design Rush.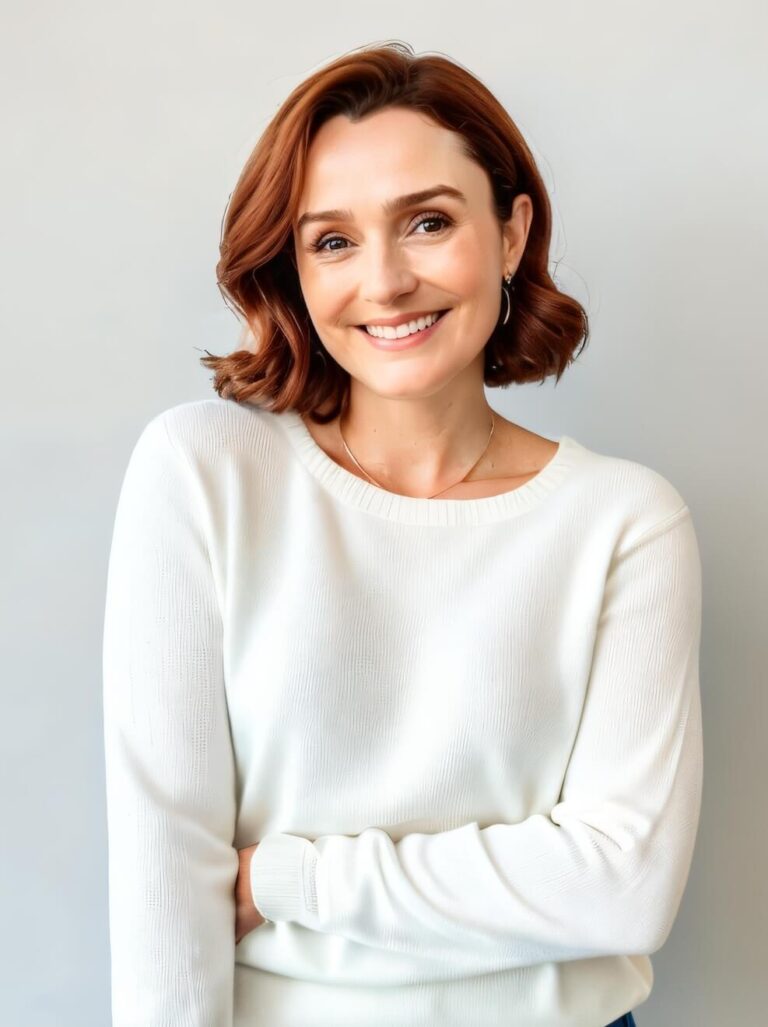 When we work together, I want you to know that you are seen here, and that we are committed to shine a spotlight on your uniqueness. 
I was born in a small town in Brazil, and I was always fascinated with creating beautiful things. At my first job as an English teacher, I prided myself on making beautiful decks that would make it more fun for my students to learn and communicate. I've always intuitively known and trusted the power of beautiful design.
When I moved to NYC in my early 20's, I began designing and building websites on WordPress for small businesses and entrepreneurs. From that moment, I was hooked on the impact and expansion that was possible with a beautiful and authentic brand.
My passion for women empowerment, languages, mission-driven organizations and technology is woven into my work everyday.