Our work results in increased brand recognition, enhanced reputation, new market acquisition and joint-venture opportunities. These case studies provide an analysis of client outcomes and results.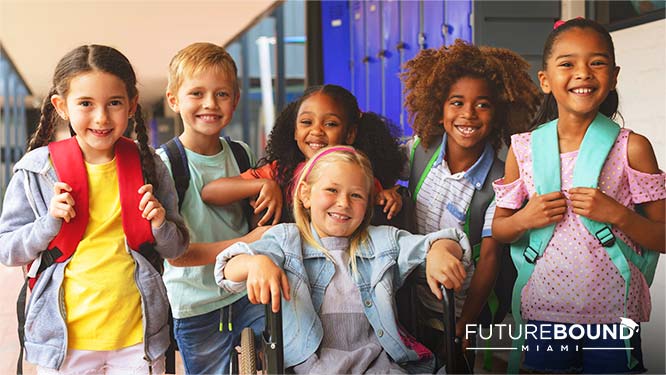 How Copper Portico helped Catalyst Miami launch a new community program, establish leadership and achieve measurable benchmarks.
We help brands reach new audiences and become industry leaders. Notable projects include:
What our clients are saying
Carolina
Catalyst Miami
Lilian and her team are reliable, talented, and professional as one could hope for. We love the results and highly recommend them for any marketing project.
Doreen
Climate Change Observatory
Lilian was such a joy to work with. Her team produced a design that far surpassed our expectations and went above and beyond in providing us with a very helpful brand manual & guidelines.
Samuel
Nimbus Dance Works
The logo for our dance festival incorporated all the elements we suggested in a very elegant way. Lilian and her team were fantastic!
Daniele
Book Harvest
Lilian and her team were the perfect match for our project. The work is GORGEOUS and exactly what we're looking for.
Kate
Michigan Prison Doula Initiative
Lilian was a pleasure to work with - her team was professional, flexible, and timely. We are very appreciative of the skills they shared with MPDI.
Dustin
Kmeleon
Lilian is a marketing visionary and goes the extra mile whenever necessary. The quality of her team's work is always top-notch.
Meseydi
Meseydi Machado Real Estate
Lilian was professional, inquisitive and accessible. She delivered a brand that exceeded my expectations! The reactions I receive have been amazing.
Shante
Brown Goddess Collective
Lilian made the process enjoyable and smooth and the end results are beautiful. Her team took my vision and transformed it into a gorgeous reality!
Patty
Georgia Symphony Orchestra
Lilian was amazing to work with - her team has helped to make our organization look much more professional.
Amanda
Justice Bell Foundation
Lilian quickly grasped what I needed for our custom design project and was able to deliver it right away. I am very pleased!
Mari
Ribeiro Law
Lilian made the process smooth by understanding my vision from the very beginning and capturing the essence of my brand.
Noelia
Noelia [Culture]
I was surprised by how well Lilian read me after just one phone call. Her team produced a visual image that is just so me.
Amelia
Somo
Lilian delivers more than what you expect! And she's very observant when it comes to meeting deadlines.
Debbie
Debbie Magic
Lilian has guided me through every step of the process with clarity and insight. She brings new ideas that keep my social media followers engaged and coming back.
Ayurella
Sprigs Life
Lilian was an exceptional hire. From day one her team delivered with little guidance and has never brought anything except exemplary to the table.
Lauren
Networking Maverick
Lilian's team created a unique and visually stunning media kit for me with very fast turn around. The font, graphics, and layout were perfect and cohesive with my brand.
Valerie
Fresh Coat Painters
Lilian really listens and her team delivers a quality product aligned with your vision. Very pleasant and professional.
Raquel
Featured Properties International
Lilian has an eye for classic designs that always leave an impression - I receive compliments on all of my marketing material!
Liz
Elevate Miami
Lilian is truly wonderful and has a lot of patience. She really considers your time and ideas, I definitely recommend her and her team.
Tyler
Tyler Schwartz Landscape Design
We hired Lilian for a makeover to our firm marketing materials and website. We can't elaborate enough on how super excited we are with the end result!
Jacqueline
Jacqueline Bermudez
Lilian is one of the most dedicated and knowledgeable marketing experts I have worked with. Her follow-through is impeccable!
Laurie
Laurie Sylvia
Lilian and her team designed a brand that I know embodies who I am and what I represent, and has set me apart from others in my industry.
Vanessa
CPI Property Advisors
Lilian was fantastic! She and her team made magic out of scattered thoughts. I would highly recommend them!
Erin
Brennan & Browne Properties
Lilian has counseled me on the marketing strategy for my business and, specifically, how to have a better presence online. She is a true professional.
Elisa
Elisa Mingo
Lilian is a real professional and her artistic sense and style are delicate and beautiful. If you are not sure of what you want, she will offer you ideas and options. Highly recommend her and her team!